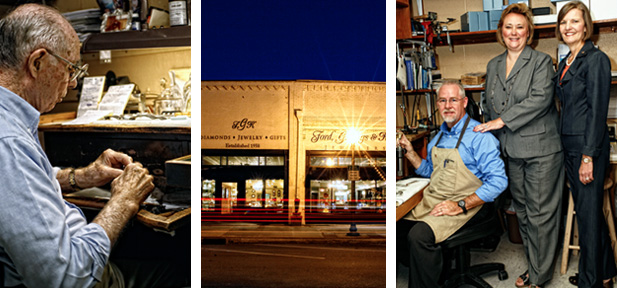 Appraisals
As members of the American Gem Society we are proud to have an Accredited Gem Lab on premises as well as two Certified Gemologist Appraisers, one Certified Gemologist and one Registered Jeweler in house.  We are proud to be the only jewelry store in Georgia to have this number of professionals who are recertified annually.
Jewelers Mutual Insurance is the only insurance company that specializes in protecting jewelers and the personal jewelry of the United States. Founded in 1913, Jewelers Mutual licensed in all 50 states, insures personal jewelry of more than 100,000 people.
Insurance Replacement Assistance – Let us assist you in your time of need. We specialize in helping find replacement jewelry when you experience a loss. Our access to a diverse and deep selection of manufacturers enables us to find the exact piece you are looking to replace.
Identification of jewelry of equal kind, quality and value as the original
Large inventory selections in our showroom
We bill all insurance companies
Manufacturing/Custom Design – Our team of qualified experts can help you transform your ideas into reality.
Engraving – Let our engravers add that personal touch you're looking for. With a state of the art in house engraving machine nearly anything can be engraved, etched and personalized. Expert hand engraving is also available.
Lab Reports – We offer access to AGS and GIA Lab Reports on diamonds and colored gemstones.
Pearl/Bead Stringing – Did you know pearls should be restrung every few years? We can make your necklace or bracelet look like new – graduated or multi strands are no problem for our experts. Don't neglect a pearl heirloom when it is so easy to get it restrung.
Repair
Complimentary cleaning
Ring sizing
Full spectrum metal working
Expert evaluation and repair
Polishing of worn and damaged valuable gems
Expert diamond setting
Antique refurbishing
Watch Repair – Full Service on both Mechanical and Quartz watches is available.